At Fall Line's 2023 Summit, which is our firm's own biannual AgTech and farming conference, we dedicated a few hours to discussing farm safety.
Farm safety is an essential part of any farm ESG and sustainability program. According to the National Institute for Occupational Health and Safety, the risk of injuries and fatalities continues to be high in American agriculture, and farming, as a profession, has one of the highest fatality rates and days lost due to injury rates. When there is an accident, it's not just the farmer or farm worker who are affected, but the children and family members who live on the farm and also the broader community. From the Fall Line perspective, every accident is one too many. We believe it is important to raise awareness about the risks inherent in farming and discuss strategies for how to work safely on the job.
To ground our understanding of farm safety and accidents on the farm, let us review a few facts from the CDC (Center for Disease Control). In of 2020 in the US:
2.1 million full-time workers are employed in production agriculture as are an equal number of seasonal workers.
890 thousand people under the age of twenty reside on farms, of which 454 thousand perform farm work, and an additional 266 thousand were hired to work on farms.
368 farmers and farm workers died from a work-related injury, resulting in a fatality rate of 18.0 deaths per 100,000 workers.
12 thousand farm injuries required at least one day away from work.
12 thousand people under the age of twenty were injured on farms and 4 thousand of these injuries were due to farm work (estimated).
These are sobering statistics about the risks of working in agriculture, and there is evidence to believe that they are likely to be undercounted. However, we believe that there is much more that can be done to make farming safer for everyone involved and a positive business case to be developed as well.
The rate of injuries and fatalities and their costs mean that there is good reason to invest in on-farm safety measures. The University of Wisconsin Cooperative Extension has compiled a list of the economic impacts generated via on-farm safety programs. These include:
Decreased cost of worker compensation insurance and decreased healthcare premiums
Increased worker retention and improved employee morale
Avoided business income losses due to injuries and fatalities
Leading this conversation at the 2023 Summit was Jim Seibert. Jim was the former Director of Safety Education and Training for the National Grain & Feed Association and currently works as an Ag Risk Safety Consultant for Marsh & McLennan Agency.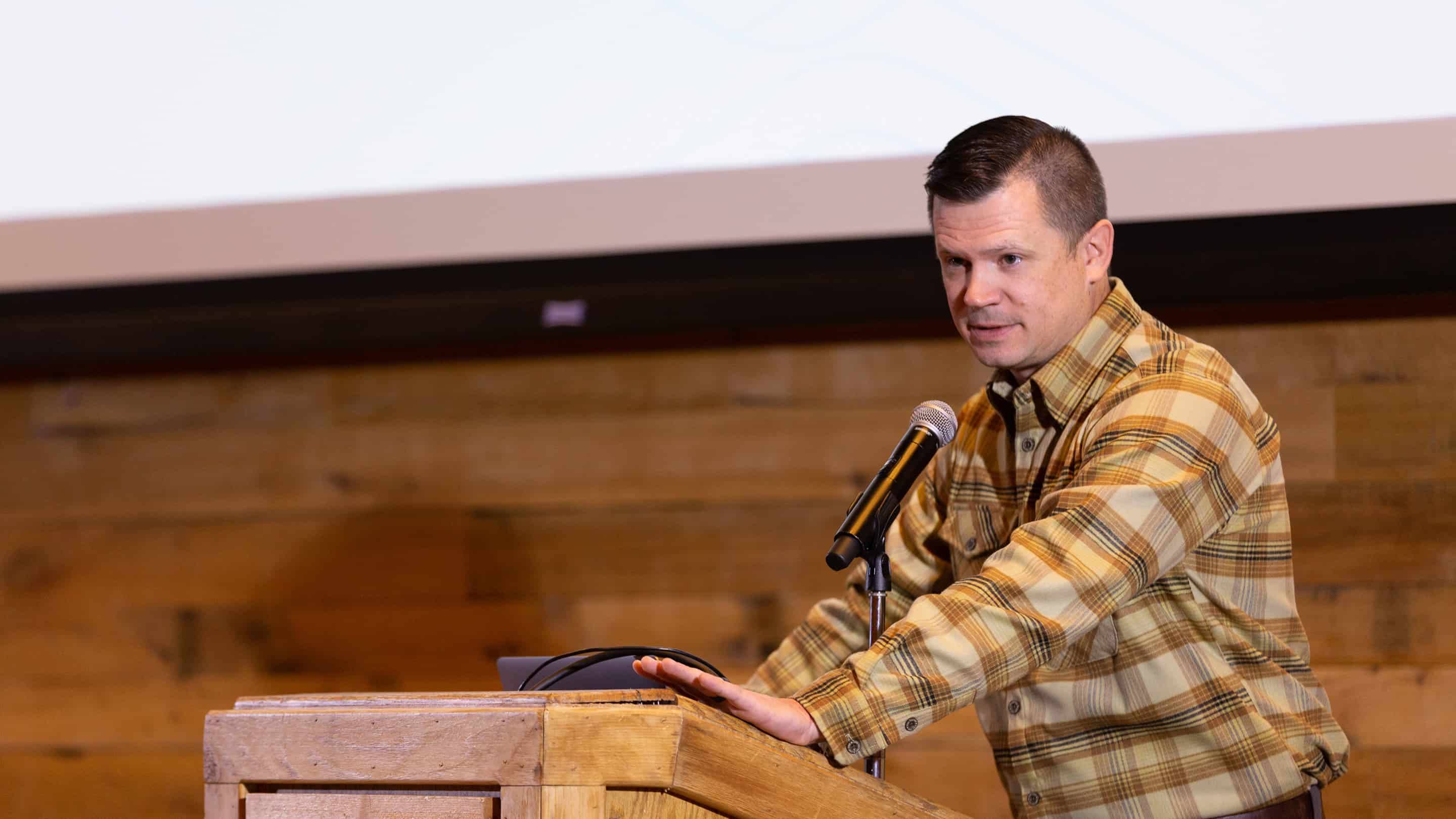 What did we learn from Jim's presentation?
Jim first started by explaining the regulatory landscape that relates to farm safety. Farmer and worker safety is governed by OSHA regulation 29 CFR 1910.272, which is the General Industries Grain Handling Standard, but only farms with 11 or more employees are at risk of being audited.
When it comes to keeping people safe on the farm, the risk of audit is not the driver for lasting change. Jim's overarching point is that to keep people safe, it is important to:
1. Create systems that ensure that unintended use of machinery and equipment does not cause injury.
2. Reduce the hazards present on the farm.
3. Communicate extensively with workers, family and anyone who visits the farm about potential hazards and have a backup plan / buddy system in case there is trouble.
I'll unpack a few of these with some examples to illustrate the concepts.
1. Equipment, machinery, and facilities safety is key to avoiding on-farm injuries and fatalities.
Perhaps the best example of this is grain bin entry. Jim shared that grain bin accidents are unfortunately not uncommon and can be caused when a person is inside the grain bin doing maintenance while another person accidentally initiates grain flow and the person inside the bin is engulfed in grain and suffocates.
What would prevent such an incident from happening? A lock out tag out system is the best practice for preventing grain bin accidents or other accidents where machinery is accidentally turned on during service and maintenance.
The point of a lock out tag out system is to first isolate the energy sources that could turn on a piece of machinery or equipment and to announce to other workers not to re-activate it. And then to ensure that only one person is able to re-activate the system, namely the worker who was performing the maintenance.
Having lock out tag out systems on the farm prevents unexpected activation of farm equipment or machinery that could cause injuries or fatalities.
2. Don't stack the deck against yourself!
The point here is simple. By maintaining a neat environment, one can avoid introducing additional hazards that can turn small injuries into big ones or even fatalities.
Slips, trips, and falls are the most common injury on the farm. If a slip, trip, or fall happens from a high structure rather than on the ground, a potential injury turns into a potential fatality. For example, many farms have elevated walkways that are used to perform maintenance. By leaving equipment or other debris on these walkways, Jim explained, you introduce a slip, trip, or fall hazard up high. Falling from heights is a leading source of injury on farms.
One of the main goals in an on-farm safety program is to raise awareness about the importance of maintaining a neat working environment to remove hazards that would otherwise create the potential for greater danger or harm. Another way to reduce hazards and prevent injuries is to create safe zones and barriers on the farm that protect employees that are on foot.
Having unguarded Power Take Off (PTO) shafts creates a serious entanglement hazard as a person could accidentally get clothing or hair caught in the rotating shaft, with serious, if not fatal, consequences. However, PTO shafts often come with protective shields in place to prevent this entanglement. These shields may be removed to save time during maintenance, but this creates a significant risk.
It is not that farmers and farm workers intentionally want to disregard the risks, remove safety features of equipment, and operate unsafely. There is tremendous pressure during the growing season to move quickly and it is this rush that can create the pressure to cut corners. Communicating to family members and farm staff that it is ok to slow down and take the time that is needed to operate safely is important. This is as much a point about culture as it is one about having the right plan in place.
3 .Communicate, communicate, communicate
In the end, communication with employees, family and visitors on the farm is key to ensuring that the farm operates safely. Communication should cover the following:
Treat safety as a "judgment-free" task on farm
Draw attention to the hazards that you know about
Ensure that people working on the farm have the training that they need for the task that they are going to perform, from forklift training to electrical certification
Have an emergency action plan, which is a requirement under OSHA, for your farm
Establish check in intervals during maintenance work and have a backup plan in case something goes wrong
Use overhead anchorage to protect yourself when entering a grain bin
Establish and use lock out tag out systems to avoid unintended activation of machinery
Create a "Right to know" center with the safety data sheets for the materials stored on the farm
Communication also provides the opportunity to reinforce that a culture of operating safely is valued and important to the leadership of the farm. Establishing a culture of safety, that is judgment free and reinforced in the day to day, where best practices are known and followed is essential to keeping workers, farmers, and their families safe.
To understand what regulation may be relevant to you and your farm, contact your local authorities, such as your local department of agriculture, OSHA or other workplace safety responsible office. If you would like more information about on-farm safety see the following resources:
National Education Center for Agricultural Safety
OSHA Agriculture Website
Join the Stand Up for Grain Safety Week in March 27-31 2023