Fall Line Capital was founded in 2011, but the history of the firm dates back to 1991 when co-founders Clay Mitchell and Eric O'Brien met in college.
As collegiate varsity alpine skiers, they forged a deep friendship over countless hours of training, traveling and competing that transcended their contrasting backgrounds and academic interests.
Five Generations
of Farmers
Clay, a fifth-generation Iowa corn and soybean farmer, always knew he was going to be a farmer after college, and he even had the foresight to scrape together enough capital to purchase his first 200 acres of farmland while he was still a student. He studied biomedical engineering at Harvard and went on to get his Masters in Agronomy from Cornell. From that point on, he dedicated his career to becoming one of the most productive and technologically advanced grain farmers in the world, always with an emphasis on land stewardship and soil conservation.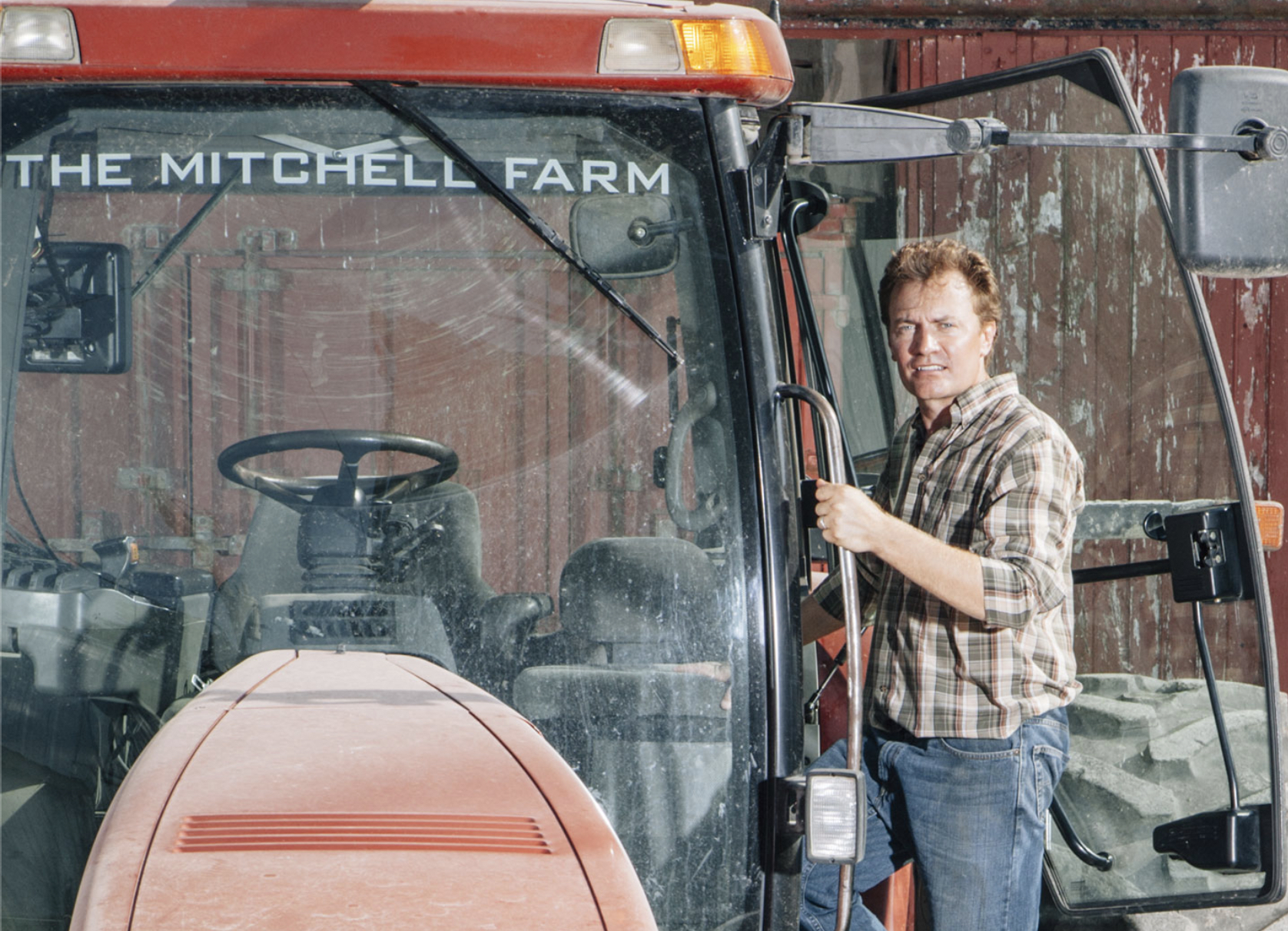 From Finance to farms
Eric's interest in entrepreneurship and finance led him to an economics degree from Harvard, an MBA from Stanford and over 25 years in finance and venture capital, including 12 years at Lightspeed Venture Partners where he was a Managing Director specializing in early-stage technology investments in the US and abroad.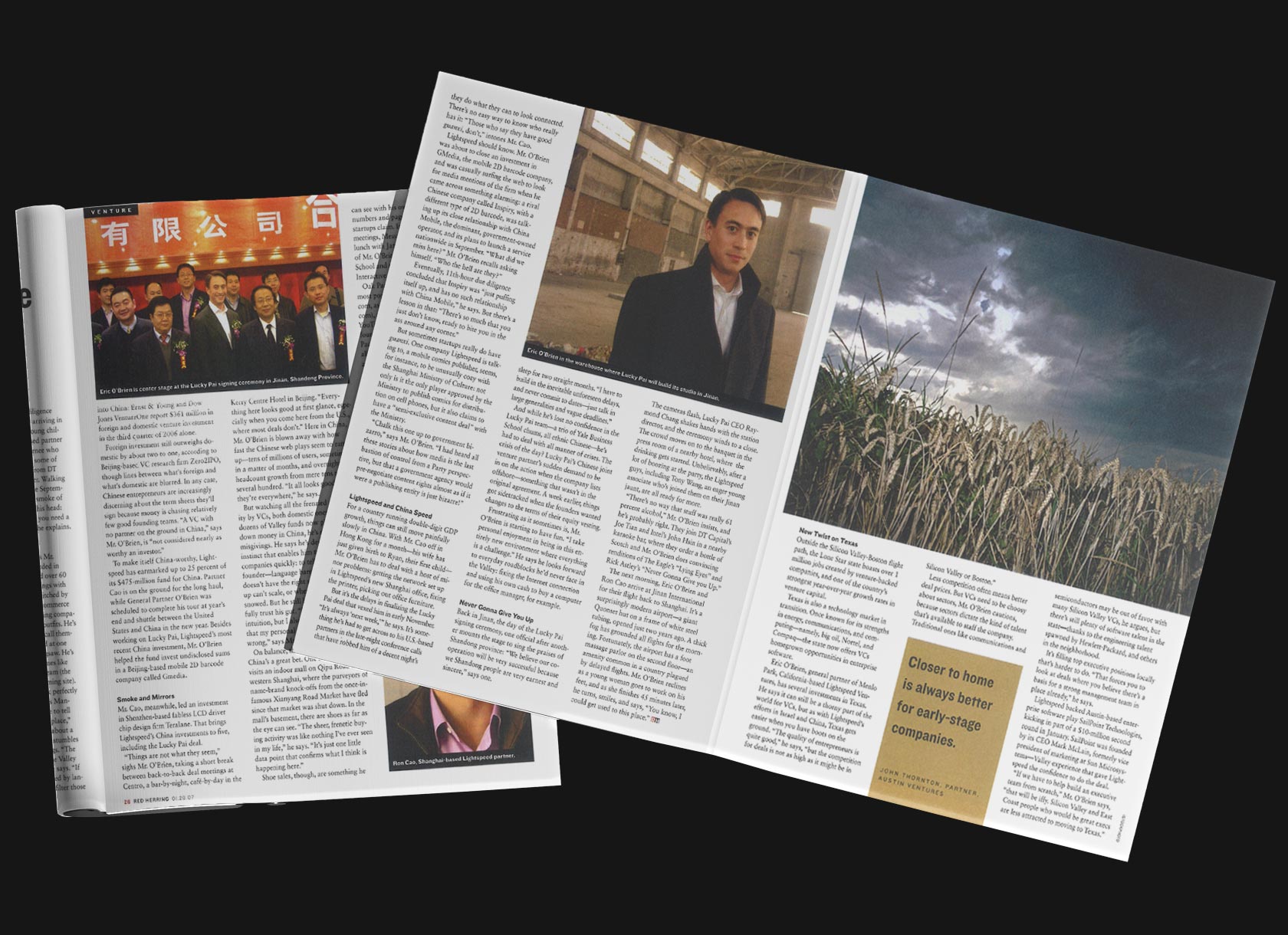 Establishing Fall Line
Despite taking two very different career paths, Eric and Clay continued to stay connected over the years through their love of skiing. But increasingly, their professional worlds began to collide as a growing number of AgTech companies began to make their way to Silicon Valley for venture capital funding in the early 2000's. As Clay and Eric began to collaborate on evaluating such opportunities, the concept for Fall Line Capital began to take shape. The more time they spent looking at the macroeconomic trends in the agriculture market, the more they saw synergy in combining their complementary backgrounds to create a new investment platform to address the long term supply and demand imbalance in agricultural commodities. That platform would combine the best of precision farming techniques and agronomy with the latest in new technologies to change the fundamental productivity and value of farmland. With their combination of skills, not only could they manage an institutional-caliber investment fund, but they could take a deeply active role in managing the land instead of outsourcing to farm management firms as has been the industry norm.
The depth of Eric's and Clay's long-term relationship and the contrast in their academic and professional experiences are central to why Fall Line Capital stands apart from other firms in the industry. From the beginning, they recognized that their greatest strength as business partners came from their diverse and highly complementary backgrounds. They set out to amplify that strength by building a team of world-class individuals with contrasting perspectives and experiences, united by a common sense of purpose. The result is a culture that values challenging conventional wisdom and finding ways for Fall Line to add value to every investment it makes. Fall Line leverages its unique perspective to seek opportunities that the market has overlooked and to find solutions to problems that conventional wisdom has deemed insolvable.